We are under attack and attackers want access to our assets. Assets are anything of value to an organization, such as data and other intellectual property, servers, computers, smartphones, tablets, and more. In this article, we are going to be looking at the differences between a hacker and a threat actor. Follow me as we will look at that together in this article.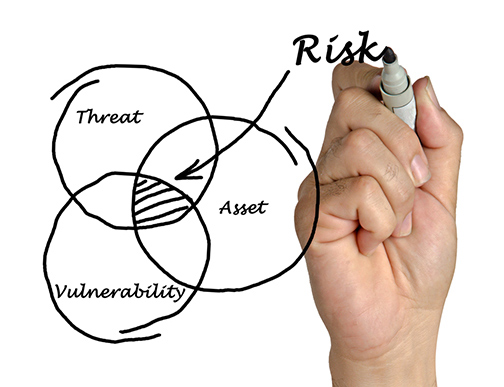 To better understand any discussion of network security, it is important to know the following terms:
| Term | Explanation |
| --- | --- |
| Threat | A potential danger to an asset such as data or the network itself. |
| Vulnerability | A weakness in a system or its design could be exploited by a threat. |
| Attack surface | An attack surface is the total sum of the vulnerabilities in a given system that are accessible to an attacker. The attack surface describes different points where an attacker could get into a system, and where they could get data out of the system. For example, your operating system and web browser could both need security patches. They are each vulnerable to attacks and are exposed on the network or the internet. Together, they create an attack surface that the threat actor can exploit. |
| Exploit | The mechanism that is used to leverage a vulnerability to compromise an asset. Exploits may be remote or local. A remote exploit is one that works over the network without any prior access to the target system. The attacker does not need an account in the end system to exploit the vulnerability. In a local exploit, the threat actor has some type of user or administrative access to the end system. A local exploit does not necessarily mean that the attacker has physical access to the end system. |
| Risk | The likelihood that a particular threat will exploit a particular vulnerability of an asset and result in an undesirable consequence. |
Risk management is the process that balances the operational costs of providing protective measures with the gains achieved by protecting the asset. There are four common ways to manage risk, as shown in the table:
| Risk Management Strategy | Explanation |
| --- | --- |
| Risk acceptance | This is when the cost of risk management options outweighs the cost of the risk itself. The risk is accepted, and no action is taken. |
| Risk avoidance | This means avoiding any exposure to the risk by eliminating the activity or device that presents the risk. By eliminating an activity to avoid risk, any benefits that are possible from the activity are also lost. |
| Risk reduction | This reduces exposure to risk or reducing the impact of risk by taking action to decrease the risk. It is the most commonly used risk mitigation strategy. This strategy requires careful evaluation of the costs of loss, the mitigation strategy, and the benefits gained from the operation or activity that is at risk. |
| Risk transfer | Some or all of the risk is transferred to a willing third party such as an insurance company. |
Other commonly used network security terms include:
Countermeasure – The actions that are taken to protect assets by mitigating a threat or reducing risk.
Impact – The potential damage to the organization that is caused by the threat.
Note: A local exploit requires inside network access such as a user with an account on the network. A remote exploit does not require an account on the network to exploit that network's vulnerability.
As we know, "hacker" is a common term used to describe a threat actor. However, the term "hacker" has a variety of meanings, as follows:
A clever programmer capable of developing new programs and coding changes to existing programs to make them more efficient.

A network professional that uses sophisticated programming skills to ensure that networks are not vulnerable to attack.

A person who tries to gain unauthorized access to devices on the internet.

An individual who run programs to prevent or slow network access to a large number of users, or corrupt or wipe out data on servers.
The figure shows that there are White, Grey and Black Hat hackers. The White hat hacker is labelled 1, grey hat 2, and black hat 3.
Good or bad, hacking is an important aspect of network security. In this course, the term threat actor is used when referring to those individuals or groups that could be classified as grey or black hat hackers.
Evolution of Threat Actors
Hacking started in the 1960s with phone freaking, or phreaking, which refers to using various audio frequencies to manipulate phone systems. At that time, telephone switches used various tones, or tone dialling, to indicate different functions. Early threat actors realized that by mimicking a tone using a whistle, they could exploit the phone switches to make free long-distance calls.
In the mid-1980s, computer dial-up modems were used to connect computers to networks. Threat actors wrote "war dialling" programs that dialled each telephone number in a given area in search of computers, bulletin board systems, and fax machines. When a phone number was found, password-cracking programs were used to gain access. Since then, general threat actor profiles and motives have changed quite a bit.
There are many different types of threat actors.
#1 Street Kiddies
Script kiddies emerged in the 1990s and refer to teenagers or inexperienced threat actors running existing scripts, tools, and exploits, to cause harm, but typically not for profit.
#2 Vulnerability Brokers
Vulnerability brokers typically refer to grey hat hackers who attempt to discover exploits and report them to vendors, sometimes for prizes or rewards.
#3 Hacktivists
Hacktivist is a term that refers to grey hat hackers who rally and protest against different political and social ideas. Hacktivists publicly protest against organizations or governments by posting articles, videos, leaking sensitive information, and performing distributed denial of service (DDoS) attacks.
#4 Cybercriminals
Cybercriminal is a term for black hat hackers who are either self-employed or working for large cybercrime organizations. Each year, cybercriminals are responsible for stealing billions of dollars from consumers and businesses.
#5 State-Sponsored
State-Sponsored hackers are threat actors who steal government secrets, gather intelligence, and sabotage networks of foreign governments, terrorist groups, and corporations. Most countries in the world participate to some degree in state-sponsored hacking. Depending on a person's perspective, these are either white hat or black hat hackers.
Cybercriminals are threat actors who are motivated to make money using any means necessary. While sometimes cybercriminals work independently, they are more often financed and sponsored by criminal organizations. It is estimated that globally, cybercriminals steal billions of dollars from consumers and businesses every year.
Cybercriminals operate in an underground economy where they buy, sell, and trade exploits and tools. They also buy and sell the personal information and intellectual property that they steal from victims. Cybercriminals target small businesses and consumers, as well as large enterprises and industries.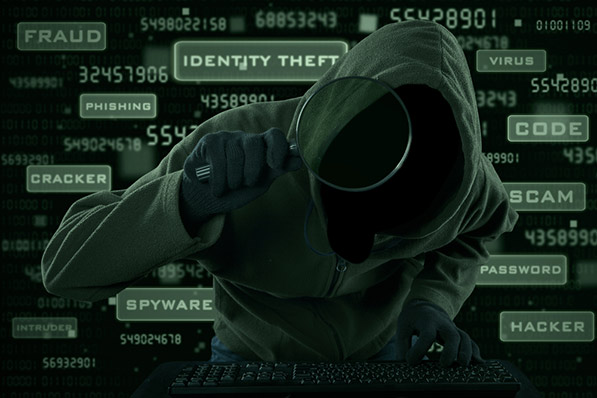 Threat actors do not discriminate. They target the vulnerable end devices of home users and small-to-medium sized businesses, as well as large public and private organizations.
To make the internet and networks safer and more secure, we must all develop good cybersecurity awareness. Cybersecurity is a shared responsibility which all users must practice. For example, we must report cybercrime to the appropriate authorities, be aware of potential threats in email and the web, and guard important information from theft.
Organizations must take action and protect their assets, users, and customers. They must develop and practice cybersecurity tasks such as those listed in the figure.
The figure shows a cybersecurity checklist consisting of trustworthy it vender (checked), security software up to date, regular penetration tests, backup to the cloud and hard disk, periodically change wi fi password, security policy up to date, enforce the use of strong passwords, and two-factor authentication.
Many network attacks can be prevented by sharing information about indicators of compromise (IOC). Each attack has unique identifiable attributes. Indicators of compromise are the evidence that an attack has occurred. IOCs can be features that identify malware files, IP addresses of servers that are used in attacks, filenames, and characteristic changes made to end system software, among others. IOCs help cybersecurity personnel identify what has happened in an attack and develop defences against the attack. A summary of the IOC for a piece of malware is shown in the figure.
Malware File - "studiox-link-standalone-v20.03.8-stable.exe" 
	sha256	6a6c28f5666b12beecd56a3d1d517e409b5d6866c03f9be44ddd9efffa90f1e0	 
	sha1	eb019ad1c73ee69195c3fc84ebf44e95c147bef8	 
	md5	3a104b73bb96dfed288097e9dc0a11a8	 
DNS requests 
	domain	log.studiox.link	 
	domain	my.studiox.link	 
	domain	_sips._tcp.studiox.link	 
	domain	sip.studiox.link	 
Connections 
	ip	198.51.100.248	 
	ip	203.0.113.82
For instance, a user receives an email claiming they have won a big prize. Clicking on the link in the email results in an attack. The IOC could include the fact the user did not enter that contest, the IP address of the sender, the email subject line, the URL to click, or an attachment to download, among others.
Indicators of attack (IOA) focus more on the motivation behind an attack and the potential means by which threat actors have, or will, compromise vulnerabilities to gain access to assets. IOAs are concerned with the strategies that are used by attackers. For this reason, rather than informing response to a single threat, IOAs can help generate a proactive security approach. This is because strategies can be reused in multiple contexts and multiple attacks. Defending against a strategy can therefore prevent future attacks that utilize the same, or similar strategy.
Threat Sharing and Building Cybersecurity Awareness
Governments are now actively promoting cybersecurity. For instance, the US Cybersecurity Infrastructure and Security Agency (CISA) is leading efforts to automate the sharing of cybersecurity information with public and private organizations at no cost. CISA use a system called Automated Indicator Sharing (AIS). AIS enables the sharing of attack indicators between the US government and the private sector as soon as threats are verified. CISA offers many resources that help to limit the size of the United States attack surface.
The CISA and the National Cyber Security Alliance (NCSA) promote cybersecurity to all users. For example, they have an annual campaign in every October called "National Cybersecurity Awareness Month" (NCASM). This campaign was developed to promote and raise awareness about cybersecurity.
The theme for the NCASM for 2019 was "Own IT. Secure IT. Protect IT." This campaign encouraged all citizens to be safer and more personally accountable for using security best practices online. The campaign provides material on a wide variety of security topics including:
Social media safety

Updating privacy settings

Awareness of device app security

Keeping software up-to-date

Safe online shopping

Wi-Fi safety

Protecting customer data

The European Union Agency for Cybersecurity (ENISA) delivers advice and solutions for the cybersecurity challenges of the EU member states. ENISA fills a role in Europe that is similar to the role of CISA in the US.
Action Point
I know you might agree with some of the points that I have raised in this article. You might not agree with some of the issues raised. Let me know your views about the topic discussed. We will appreciate it if you can drop your comment. Thanks in anticipation.
Download Our App.
CEHNigeria On Google Playstore
GET SEOPOZ . OUTSMART YOUR BLOG COMPETITORS
Follow Us On Twitter and I will Follow Back
Follow Us On Twitter
Kindly follow me on Twitter and I promise I will follow back. Aside you will get updated when we post new articles.